If you have any information about these crimes or any person(s) involved, you are urged to call Bluebonnet Area Crime Stoppers at 866-930-TIPS or submit a Web Tip . You do not have to give your name. CRIME STOPPERS will pay a cash reward of up to $1000.00 and you will remain anonymous.
robbery
August 12, 2019
On 08/11/2019 at 7:28PM. the above pictured Hispanic male arrived at the Travel Center Shell Station located at 1350 W SH 71 in Bastrop County driving a Silver Hyundai Santa Fe. The H/M described as thin build, clean shaven with a fade haircut, no visible scars/marks/tattoo's, late teens to early 20's, wearing white shoes, red shorts and a white t-shirt, comes in the store and walks around until all customers have left. He then pulls out a semi-auto type handgun with a black frame and silver slide, points it at the clerk and proceeds to rob the store. The vehicle is displaying TXLP #GFF-1095, which returns to a White Honda Odyssey out of Conroe, Tx. The vehicle was also seen with these plates on 08/02/2019 2104hrs. at the 7-11 store located at the corner of W. MLK Blvd. and Guadalupe St. in Austin.
If you recognize or come in contact with this subject or vehicle, contact Investigator Robert Carvin #1384 at 512-549-5063 or e-mail robert.carvin@co.bastrop.tx.us
---
STOLEN VEHICLE
September 25, 2018
This truck was stolen in San Antonio Tx. on
Patricia Dr. behind ChurchHiill High School
It's a RAM 3500 Yr. 2005
Its blue in color with a black bed
LP is KFL 9753
If you see this truck please call the San Antonio Police Dept or 830-388-1809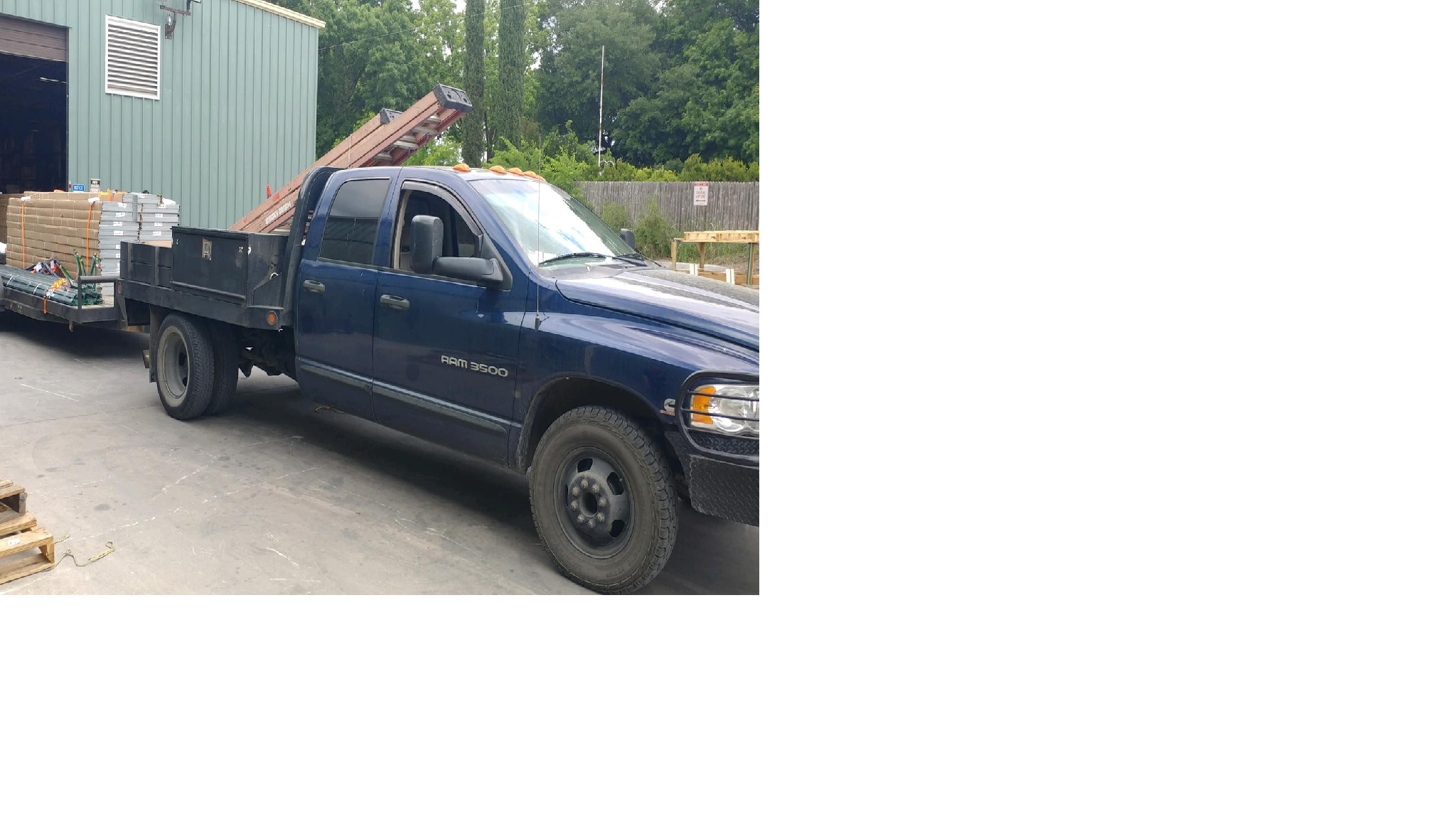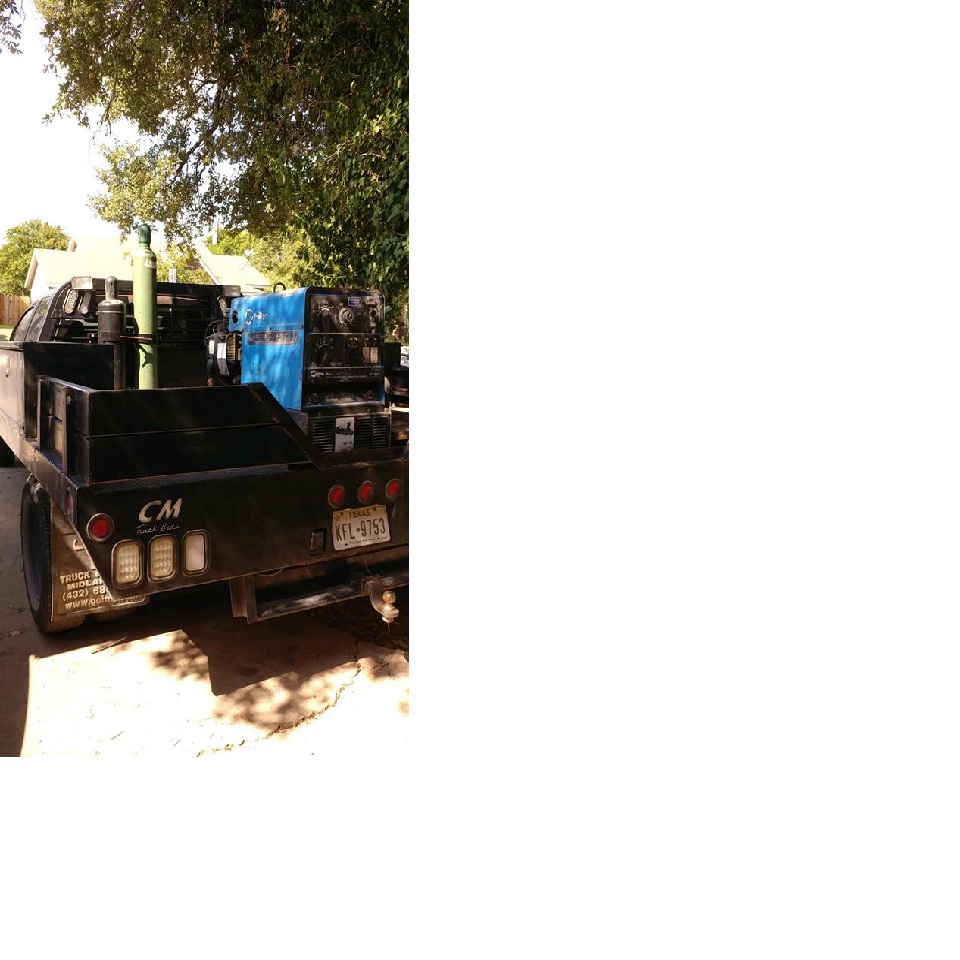 ---
Hit and Run
September 22, 2018
Leander police are looking for a suspect after they say the driver was involved in a fatal crash on Saturday and then drove off.
Leander police say they responded to a crash with injuries between a motorcycle and a pickup truck at the intersection of Palmera Ridge and Ronald Reagan Boulevard just before midnight. The intersection is in between Ranch Road 2243 and the San Gabriel River.
A witness told police the driver of the truck turned from Palmera Ridge into the path of the motorcycle, which was traveling south on Ronald Reagan.
The person riding the 2007 Harley Davidson, who is identified at Danny Roy Hankins, 34, was taken to the hospital where he later died.
A witness told police the driver stopped at the scene quickly but then left.
Police say the truck involved is described as a white or light-colored GMC or Chevrolet pickup truck with a toolbox in the back and a work rack that has a frame for carrying construction equipment. The truck should have damage on the back of it, the bumper and the tail lamp.
Anyone with information is encouraged to call Leander police at 512-528-2800.
---
Armed Robbery
January 12, 2018
According to aiuthorities, on the morning of 12/1/2017, just before 1:00 am, three armed subjects approached employees at the Sonic Drive Inn in Caldwell Texas and robbed them at gunpoint. The 3 subjects wore hooded sweatshirts & had their faces covered. Two of the subjects are believed to be males, while the gender of the 3rd subject is unknown. They left with an undisclosed amount of cash on foot in an unknown direction of travel. The subjects may reside in close proximity to the business..
Tipsters can remain anonmous by calling the 866-930-TIPS which is the Bluebonnet Area Crime Stoppers tip line. Crime stoppers will pay UP TO $1,000 for information leading to the arrest and Grand jury indictment of the suspects involved. A call can also be made to the Caldwell Police Dept at 979-567-4455 but a tip will not be paid unless it goes to Crime Stoppers first.
---
Hit and Run Fatality
October 10, 2017
On October 9th, 2017 at approximately 2139 hours, City of Bastrop Police Officers arrived at the 1400 block of SH 95 (Fairview Cemetery) in responseto a motor vehicle accident. Several Bastrop Police officers arrived on scene with mutual aid received from Bastrop Fire Department and Acadian EMS.A preliminary investigation indicates an adult male identified as Benjamin Avelar age 23, of Bastrop, Texas was walking North Bound on SH 95 when he was struck by a vehicle. The vehicle did not stop and continued North on SH 95. Avelar was struck again by a second vehicle also traveling North on SH 95. This vehicle did not stop at the scene of the accident.Avelar was taken via ambulance to a local hospital with extensive injuries.He was further taken to Dell Seton Hospital in Austin where he succumbed to his injuries.This incident is currently an active investigation with the City of BastropPolice Department seeking the public's help with any information reference the two vehicles that left the scene of the accident. Information can be submitted anonymously through Bluebonnet Area Crime Stoppers phone (866-930-TIPS) or via the internet at http://bluebonnet.crimestoppersweb.com Callers are eligible to receive a cash reward of UP TO $1,000.00 if the information given leads to an arrest or grand jury indictment of a Felony offender. Alternatively, you can contact the Bastrop Police Department's Criminal Investigations Division at 512-332-8602
---
ROBBERY
March 06, 2017
On 02/06/2017 at approximately 10:20PM a black male entered the Sunny Food Mart at 1667 W SH 71 in Cedar Creek and robbed the store at gunpoint.
The suspect used a black semi-auto type pistol and forced the two clerks to the ground, he was able to get away with an undisclosed amount of cash. The suspect is described as a black male, slim, 5'8" late teens to early 20's with no facial hair and pock marks on his cheeks, he was wearing a black baseball cap which possibly had his hair tucked under, a solid black "Varsity Style" hoodie jacket with leather sleeves with white drawstrings on the hood, blue jeans and black shoes. The suspect had a roll of grey duct tape on his left wrist. The suspect ran behind the store onto Union Chapel Road and appeared to have gotten into a White Chevrolet Avalanche or Cadillac Escalade EXT type of vehicle and traveled west onto SH 71. If you have any information please refer to Bastrop County Sheriff's Office Case # 17-S-00668. At 512-303-1080.
---
CAR JACKING
February 24, 2017
THIS CASE HAS BEEN CLEARED THANKS TO THE TIPS THAT CAME IN THRU CRIME STOPPERS.
THANK YOU TO THOSE WHO HELPED BY SENDING US YOUR TIPS.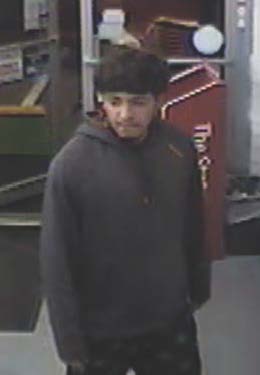 ---
Car Jacking




February 24, 2017

THIS CASE HAS BEEN CLEARED THANKS TO THE ALERT PEOPLE WHO SENT TIPS THRU CRIME STOPPERS.




A BIG THANK YOU TO THOSE WHO SENT THE TIPS IN.

---
Homicide Investigation
February 24, 2017
Jessica Marie Brown was working her second job delivering newspapers in SE Travis County, close to the Bastrop County Line on June 9,2016 around 2:30 AM when she was shot repeatedly and lost her life.
Due to the donations from private donors Crime Stoppers is offering a reward of $4500.00 for help in solving this brutal and senseless murder.
She was only 32 years of age and -a single mother of 2 children.
You can call Crime Stoppers at 1-866-930-TIPS (8477) or on the web site @Bluebonnet Area Crime Stoppers or at TIPSOFT.com
Help us put this person/persons behind bars for what they have done.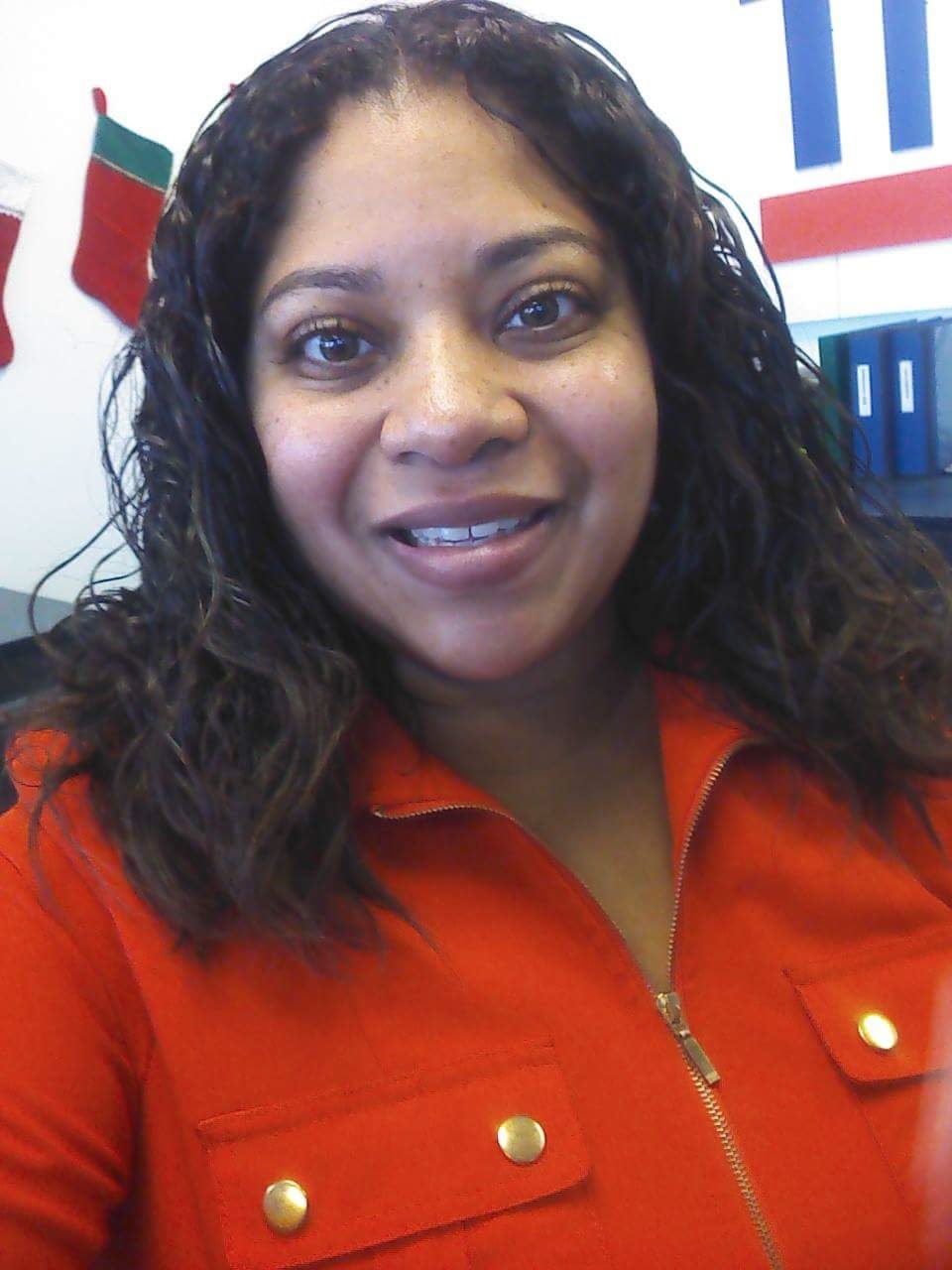 ---
HOME INVASION
September 22, 2016

The Bastrop Police Department needs your help in identifying suspect(s) involved in a home invasion. On August 26th, 2016, a home invasion occurred in the city limits of Bastrop Texas. The suspect(s) entered the home and took items from the home. If you have any information regarding the identity of the suspect(s), please contact Bluebonnet Area Crime Stoppers at 866-930-TIPS. All calls remain anonymous and could get you a cash reward.
---
Robbery
September 02, 2016
The Bastrop Police Department needs your help in identifying a robbery suspect. On September 2
nd
, 2016, a robbery occurred at the Bastrop Chicken Express. The suspect robbed a manager and made off with an undisclosed amount of money. If you have any information regarding the identity of the suspects, please contact us at 866-930-TIPS. All calls remain anonymous and could get you a cash reward if the suspect is arrested.
---
TRUCK THAT STOLE THE JAYCO RV
August 31, 2016
This is the truck involved, the picture is from the Buc-ees surveillance camera of the intersection of 71/95. Vehicle was traveling west towards Austin.
Remember you could get a reward if you can tell the Sheriff`s Office where this truck and stolen RV are located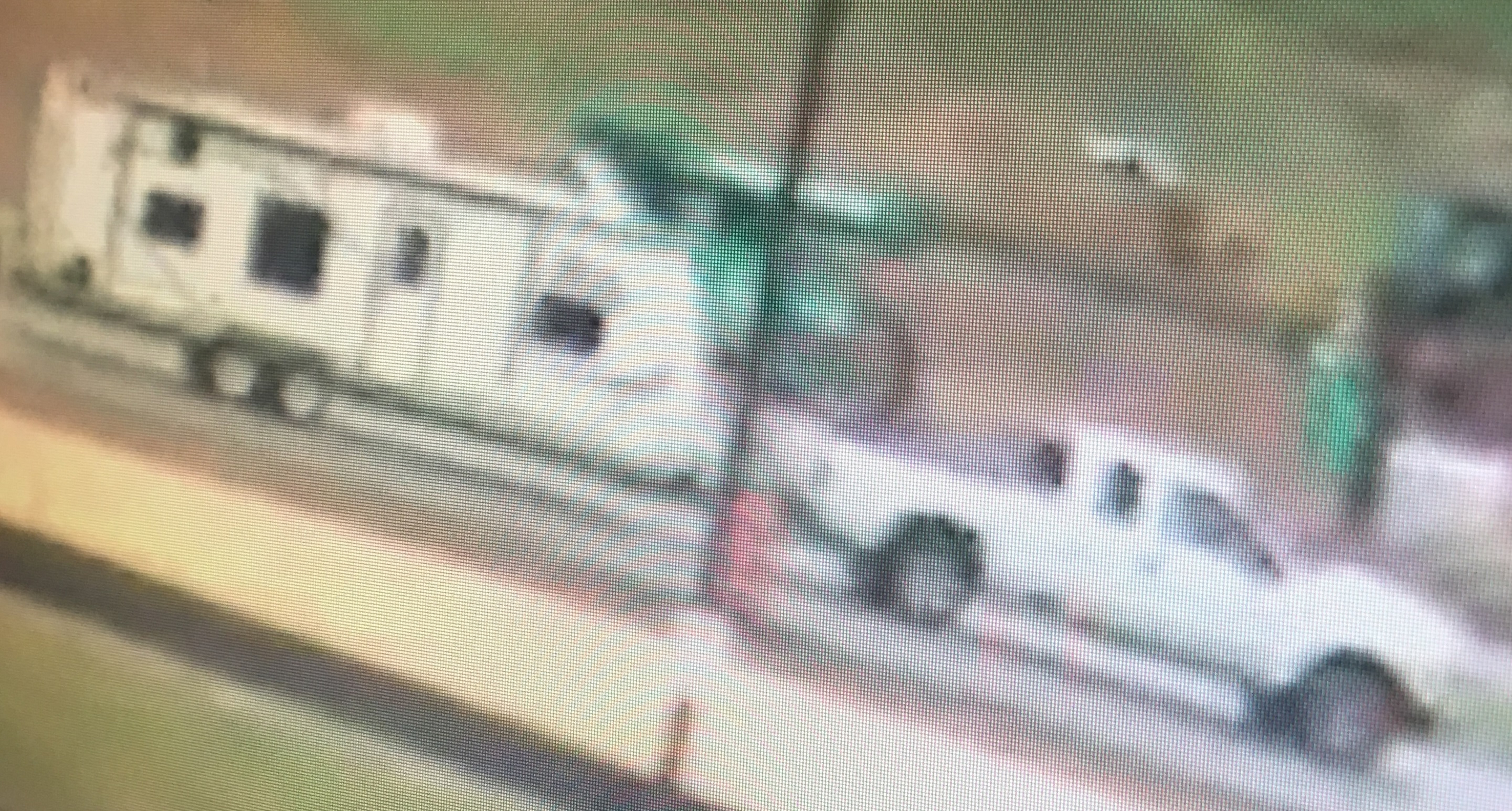 ---
STOLEN RV PICTURE #2
August 31, 2016

---
STOLEN RV
August 31, 2016
The Bastrop County Sheriff's Office needs your help in locating a stolen white 2015 Jayco SLX264 26' Travel Trailer TXLP #B08-0324 and person's responsible for taking it. The vehicle was stolen from the 300 Blk. Of Lamaloa Lane on 08/29/2016 and last seen at the intersection of Tahitian and SH 71 East being pulled by a white in color truck please contact Bluebonnet Area Crime Stoppers, online at www.Bluebonnet.CrimeStoppersWeb.com or call 1-866-930-8477. If your information leads to an arrest you could be eligible for a cash reward. Reference Bastrop County Sheriff`s Office case #16-S-05177.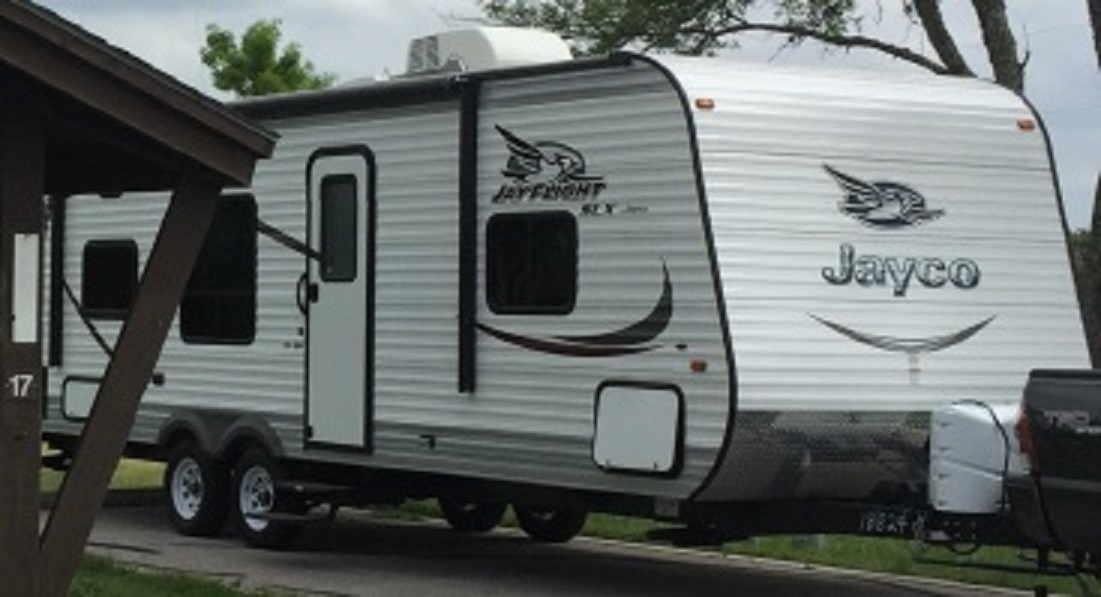 ---
stolen vehicle
August 14, 2016
B.O.L.O
On August 14th, 2016 at approximately 1300 hours, vehicle described below
was stolen from a gas station in the 100 block of State Highways 304.
Stolen 2014 Nissan Frontier four (4) door truck. Truck has factory wheels
and tires, factory tint and a chrome bull bar on the front end. Vehicle has no
damage and has a CarMax decal on the tailgate.
License plate is GMX9335. Vehicle is entered into TCIC.
Case number 20161084----Contact Detective Chavez if vehicle is located
and/or recovered
---
Burglary of a Habitation
June 19, 2016
These items were taken from a home in Paige on 6/19/2016
iPad mini
PlayStation4
Playstation3
Controllers for both
Games for both
Laptop
Sony camera
Nikon camera
2 weed eaters
2 Sony Bravia blueray players
Sony Bravia surround sound
Beats headphones
Money
Accessories for play stations
Memory cards
Checkbooks
iPhone 5
. The family ran off a late model burgundy colored pickup truck without plates. If anyone has any info please contact the Bastrop County Sheriff Department at 512-303-1080
---
Arson
May 03, 2016
Crime Stoppers can use your help in solving two Suspicious Fires. Sometime between Saturday March 5, 2016 at 12:30 pm and Sunday March 6, 2016 at 10:35 pm, a suspicious fire took place at Kaemark Salon Furnishings shipping warehouse and finished products located 1338 CR 208 Giddings Tx.
Sometime on Monday Oct. 7th, 2015 between the hours of 9:00 pm and 11:30 pm, a suspicious fire took place in the show room of the same business and same location.
If you have any information about these two suspicious fires or any other felony crimes, call us twenty-four hours a day at 866-930-TIPS (8477).
You never have to give your name and if your information leads to the arrest and indictment of the criminal, your tip COULD earn up to $1000.
Crime Stoppers, citizens, police and the media working together to make our community a safer place to live. Together, we can make a difference.
---
Burglaries in Bastrop
January 22, 2016
Police investigating a string of burglaries in Bastrop. Unknown individuals broke into several downtown businesses & other businesses throughout Bastrop. If you have any suspect information, please contact Bastrop Police Dept., Criminal Investigations Division 512-332-8602.
---
VANDALISM
March 23, 2015
Sculptures have been placed in areas throughout the City as a project undertaken by a civic group working with the City of Bastrop for the beautification of the downtown area. On Sunday March 22, 2015 at approximately 9:50am a report of vandalism was reported to the Bastrop Police Department. Two of the sculptures had been placed on the Loop 150 bridge one at the East end and one at the West end. Both of these sculptures were intentionally damaged probably in the night time of Saturday 21st and or early Sunday of the 22nd.

If you have any information on this vandalism please contact

Corporal Preston Kyle

Bastrop Police Department

Community Services Unit

104 Grady Tuck Lane, Bastrop, TX 78602

(Main) 512-332-8600

(Office) 512-332-8608
---
HEB FIRE
October 28, 2014
On October 28th, 2014 there was a suspicious fire started inside the Bastrop H-E-B store. The Bastrop Police Department is working the case as arson. H-E-B and Bluebonnet Area Crime Stoppers is offering a $10,000 reward for information that leads to the arrest of the person or persons who are responsible for setting this fire. If you have any information about this or any other case you can contact the Bluebonnet Area Crime Stoppers at 1-866-930-TIPS (8477) or our web site
www.bluebonnet.crimestoppersweb.com
. With Crime Stoppers your information is always anonymous.

Media interviews with Bluebonnet Area Crime Stoppers and an H-E-B representative will be available upon request at the Bastrop H-E-B location on Thursday November 20th from 11am to noon. Please call Leti Mendoza at 512.659.2271 with H-E-B to confirm your interest in an interview.
---
| | | |
| --- | --- | --- |
| Page 1 of 2 | 21 Records | Prev | Next |